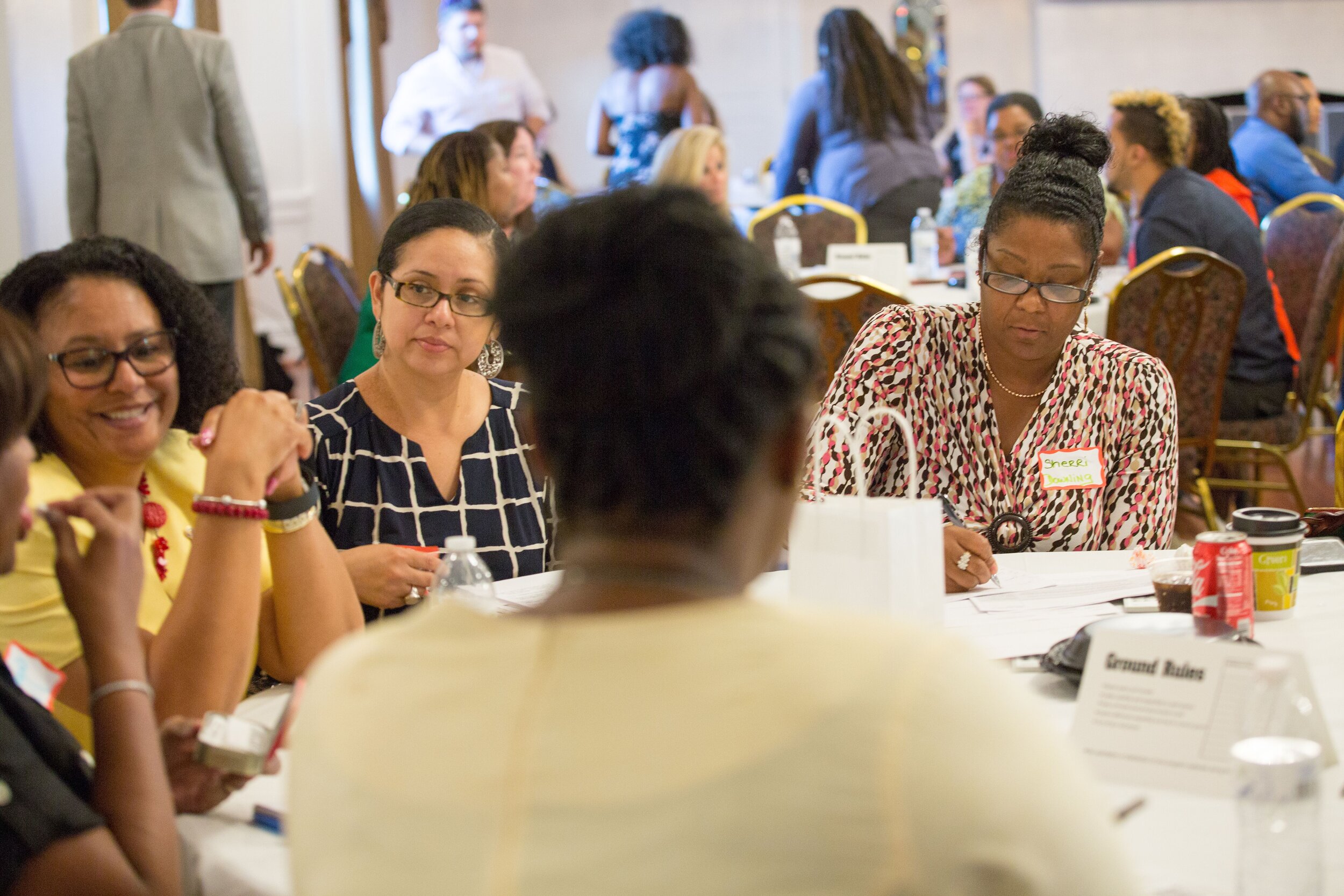 Voices of The Community: DC, Maryland, and Virginia
What is VoicesDMV?
Even before the COVID-19 pandemic and recent incidents highlighting the deep inequities experienced by so many, residents of the DMV region faced economic and social challenges. As we work to build a stronger and more resilient community where everyone has an equal opportunity to thrive, it is critical to understand the diverse experiences of the people who live and work in the Greater Washington region.
VoicesDMV is a powerful civic engagement initiative that:
Discover our Community Insights Report and Resources
Your Voices Matters: VoicesDMV On the Table Conversations
On October 1, 2020, we brought hundreds of residents together for On the Table to discuss the key issues impacting our region. And, ways we can work together to make our community stronger. Watch the video below to learn more.
You can still host your own conversation on our platform! Use our discussion guides as a start, and explore our resources and tools for hosts.
VoicesDMV Social Justice Town Halls
The Social Justice Town Hall series provided a forum for the community to learn more about the issues impacting our region - and explore ways to work together to develop and implement solutions to rebuild more equitable communities where everyone can thrive. View the recordings from past Town Halls below and sign up to receive more information about upcoming events.
Stay in touch!
Sign up to receive updates about VoicesDMV, our Community Action Award winners, and our ongoing work in the community.
Insights from VoicesDMV in 2017